Information technology - Insights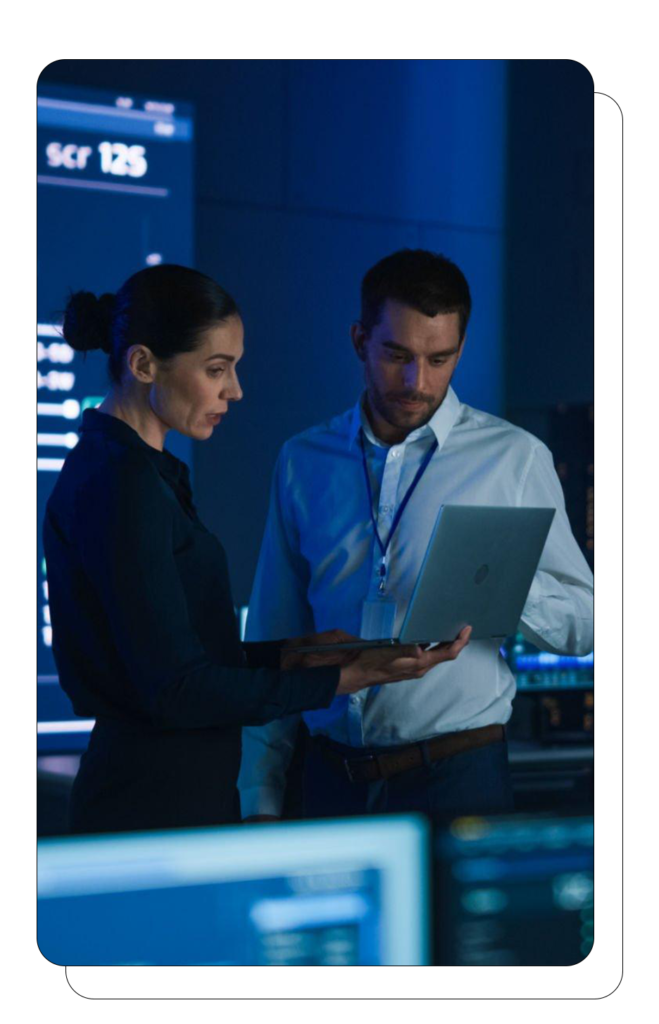 Adopt a franchise framework to improve digital delivery
Informed by insights from more than 2,400 CIOs and IT executives, the 2024 CIO Agenda shows CIOs are being tasked with an increased demand in delivering business value from technology initiatives without additional resources. By adopting a franchise model, CIOs can co-own the responsibility of digital delivery with CxOs, overcoming budget and talent restraints and reducing risk.
Avoid these common mistakes made by new CIOs
Transitioning into the role of a CIO or other leadership roles can be one of the most stressful, yet rewarding, career milestones for an individual. Getting transitions right is critical. 
Learn to recognize the five fatal pitfalls new CIOs must avoid, so you can enter your new role as a stronger and more effective leader
Download the 2024 CIO Agenda to:
Discover the franchise approach to digital delivery
Understand the three pillars to make franchising work
Develop an action plan with immediate steps to take
Leverage Mandala's Cloud Strategy Approach
The cloud strategy is a concise point of view on cloud computing and its role in your organization. It should be a short and living document of between 10 and 20 pages. It should work in conjunction with other strategic plans, starting with the organization's midterm corporate strategic plan, as well as with related strategic plans for the data center, security, procurement and so on.
To effectively guide decisions, the cloud strategy requires support and sponsorship across the organization — including with stakeholders in business units, other technology departments and in functions such as operations, finance, legal and sourcing. Organizations that successfully craft a cross-discipline cloud strategy are more likely to succeed and realize full benefits with their cloud initiatives than those without one.
To formulate that cross-discipline strategy, start by forming a cloud strategy council with members from different teams who can share perspectives from across the organization. Most organizations build their councils to include a variety of IT and functional roles.
Each member of the council has a role to play in crafting the strategy and advocating for it, depending on where they sit in the organization. Procurement, legal and risk management, for example, can assess cloud transitions and highlight their implications. Human resources can help sell the transition to the workforce, and help identify and address cloud skills requirements. Finance can assess the financial implications of the cloud strategy and approve the savings and efficiencies.
Roadmap: The Future of Digital Government Strategy
Seventy-two percent of digital government programs accelerated in response to pandemic demands, but most are still optimizing existing services and programs. This delivers clear benefits, such as cost savings and increased transparency, but government CIOs tend to confuse this type of digital progress with maturity. Transitioning to Digital Government shares major insights to the public sector leaders on how to avoid common pitfalls and lead smart, effective digital transformations to prepare for the future of government.
What are the main emerging AI techniques
The key emerging techniques, in descending order of maturity are:
Natural language processing (NLP). NLP provides intuitive forms of communication between humans and systems. NLP includes computational linguistic techniques (symbolic and subsymbolic) aimed at recognizing, parsing, interpreting, automatically tagging, translating and generating (or summarizing) natural languages. 
Knowledge representation. Capabilities such as knowledge graphs or semantic networks aim to facilitate and accelerate access to and analysis of data networks and graphs. Through their representations of knowledge, these mechanisms tend to be more intuitive for specific types of problems. Adoption of knowledge graph techniques has accelerated quickly over the last three years.
Agent-based computing.This is the least mature of the established AI techniques, but it is quickly gaining in popularity. Software agents are persistent, autonomous, goal-oriented programs that act on behalf of users or other programs. Chatbots, for example, are increasingly popular agents.